They make my eyes weep and my nose crinkle, but oh how I love cheeses that emit funky aromas.
Smelling cheese.
Prepare your olfactory receptors for Ardrahan, because the odor is bound to cause some serious activity in your nose. Some claim the odor of stinky cheese is like rotten mushrooms. Others say it's like dirty socks, farts, bellybutton lint, a barnyard floor, road kill, lady parts or a man's shirt soaked in sweat and left sitting in a wad for three days. No matter how you describe it, the smell is distinctive and potent, and that of Ardrahan is one of the stronger aromas in the stinky cheese world.
Ardrahan is made by the Burns family on their farm in County Cork, Ireland. The larger area of County Cork includes beautiful coastlines, mountainous regions and rolling pastures. Though the cheese was first made in the 80s, the Burns family has been making cheeses for generations. They use milk from their herd of pedigree Friesian cows.
Cork, Ireland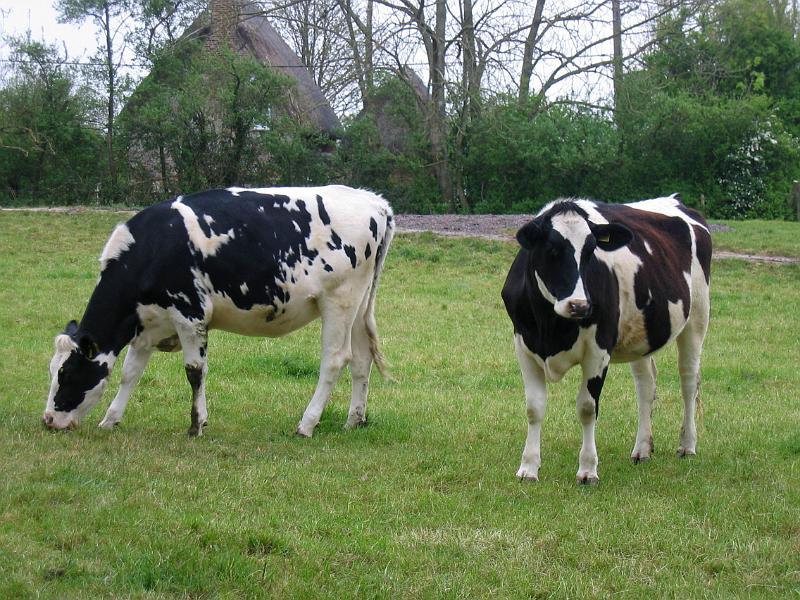 Friesian Cows
I feel a little bit dirty when I eat a cheese like this, like I shouldn't be doing it, but it's too tempting not to. Maybe I shouldn't like it, but I do. Who cares if people look at me funny when I admit this? It's so good, but it somehow feels like it should be so bad! And though the smell is not what I call pleasant, I can't resist going back to stick my nose inside the wrapper. Which reminds me, be prepared for the entire refrigerator to be bathed in the aroma when storing this cheese. It's not easily contained.
Just like after eating super spicy foods, sitting in the afterglow of a stinky cheese repas is somewhat euphoric, perhaps similar to what a cat experiences after indulging in catnip.
Ardrahan cheese comes in wheels.
Ardrahan is a gritty little cheese. In the same way a young whisky will put hair on your chest, this cheese will make you stand up and pound your chest. In other words, keeping with the liquor analogy, it is not a cognac. What I mean to say is that it's not Epoisses. You won't find something ultra mild and nutty hiding inside the brine-washed, moldy rind. On the other hand, it has what seem like supernatural qualities, and a few eyebrows will be raised when the aroma wafts through the room.
As far as stinky cheeses go, this one is on the harsh side. Even when it's not overly mature, a faint ammonia flavor can be detected. Some cringe at this, but I love it. It's pungent, strong and flavorful with a big earthy taste. You can imagine yourself in the midst of a farmyard when you eat Ardrahan. Yes, there are notes of nuts, and compared to the odor, the flavor is mild. Still, this cheese isn't for the meek. Those who are regular connoisseurs and appreciate a cheese with a strong personality will go bonkers over this one.
I detected a hint of bitterness that wasn't at all unpleasant, but, like with coffee or chocolate, some people don't like more complex flavors in their cheeses. The tang that catches in the back of the throat lingers long after the last bite, making this a cheese to remember.
Ardrahan cheese has a meaty texture but feels creamy in your mouth.
The texture isn't exactly delicate either. Underneath the thin, slightly sandy, sticky, beautiful golden-orange edible rind sits a chewy, slightly sticky interior, one that feels meaty yet smooth in your mouth. People claim it's chalky, but don't let that worry you. It's more that it doesn't have the extra oily texture that some semi-soft cheeses do. It has a drier finish is all, but it's still creamy. Though this semi-soft beauty isn't considered a true melting cheese, it can be used in cooking, as long as you are OK with the strong flavor. Of course, a cheese like this on a fat piece of toasted baguette is my idea of heaven. And vegetarians rejoice, because this one is made with vegetarian rennet.
Pair Ardrahan with a pinot noir. Some suggest a Riesling or a Chianti, but I prefer something bold and fruity without excess sweetness for a cheese this strong.
Pinot noir goes well with Ardrahan.